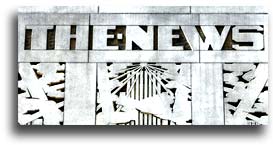 NEW CE programs available now and many more to come!
Continuing Education is a requirement to maintain your AMMA membership and/or your NBCA Certification. Whether you need to fulfill 12 or 15 continuing education units per year, the AMMA and other AHS affiliates offer several programs to obtain your required CEs to keep your membership and/or certification current and in good standing. All AMMA and AHS continuing education programs are approved by the National Board Certification Agency to fulfill annual certification renewal requirements. Learn more...
Current Seminar Schedule:
Come see what's new! Whether you are looking to fulfill CE requirements, make yourself more marketable to employers and clients, or to expand your personal knowledge and skills, the Current seminar schedule is sure to offer what you are looking for!
Volunteer Focus: Red Cross of America
The AMMA has several members who regularly volunteer their time and services to remarkable organizations that touch thousands of people each year. This month, we encourage each of you to take a few hours and donate your time and/or your massage services to your local Red Cross organization. To learn more about this amazing service organization please visit www.redcross.org. Enter your zip code and learn how you can help in your local community!
"He who does nothing for others does nothing for himself" - Goethe